Kosher Restaurant in Las Vegas
Jerusalem Mediterranean Chef's Table
Jerusalem is a family-owned business that has been serving authentic Mediterranean and Middle Eastern cuisine in Las Vegas for over a decade. Acclaimed for our authentic Mediterranean/Israeli cuisine, we provide traditional recipes that contain robust flavors of the Mediterranean region prepared with the freshest, quality ingredients obtained locally and abroad.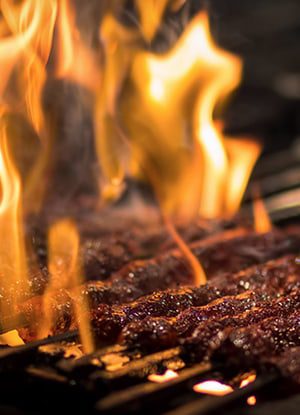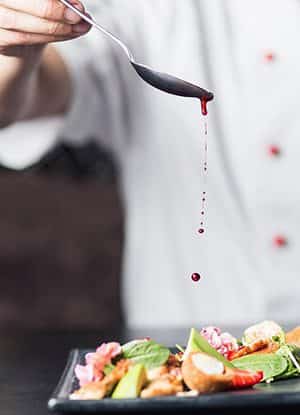 "There can be no Joy without Food and Drink"
Our exquisite kosher cuisine will take you through our culture and traditions from our humble beginnings in our mother's kitchen. The sensational finesse we put into our dishes is apart of our heritage and passion we've put into for over a decade of food industry experience.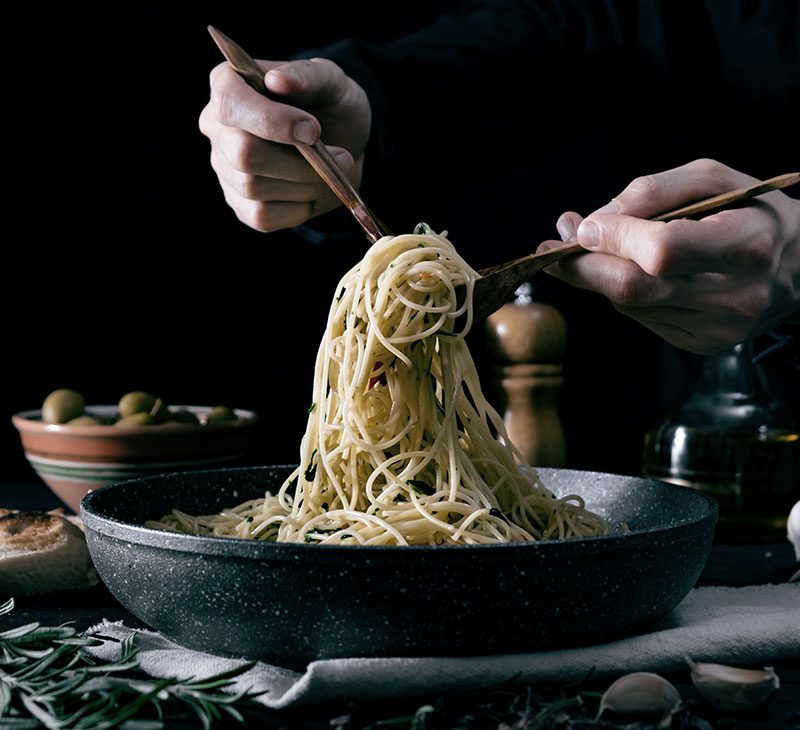 Recommendations
Modern Twist to a Traditional Kitchen
By offering a unique Kosher Mediterranean and Israeli cuisine in Las Vegas, Jerusalem is proud to share this delightful cuisine with locals and visitors alike who return time and again for the comfort of our delicious food, stellar service, and warm and enjoyable atmosphere. Jerusalem provides carryout, dine-in, delivery and catering services throughout the Las Vegas valley. Our menu are custom created for you, your event and guests no matter the venue or celebration.
For reservations call 702-341-5555
Special selection
OUR TAPAS MENU
JERUSALEM HUMMUS (V)
Slow Cooked Chickpeas, Sesame Tahini, Garlic, Olive Oil, Fresh Parsley
JUNGLE SALAD (GF, V)
Mixed Baby Greens, Romaine Lettuce, Green Apples, Avocado, Cherry Tomatoes, Spanish Onions, Hand-Shredded Carrots, Roasted Almonds, (Exotic Vinaigrette Mediterranean Chicken Steak +$9)
GARDEN CHOPPED SALAD (GF, V)
Persian Cucumber, Roma Tomatoes, Spanish Onions, Italian Parsley, Citrus Lemon Vinaigrette
FALAFEL FUSION TABULLEH (GF, V)
Italian Parsley, Fresh Mint, Red Quinoa, Roma Tomatoes, Spanish Onions, Olive Oil Roasted Cinnamon Apricots, Sesame Tahini
OPEN- FIRE BABAGANUSH (V)
Marinated Japanese Eggplants Roasted on an Open-Smoked Fire, Creamy Sesame Tahini, Cherry Tomatoes, Fresh Basil
HARAIS STEAK SLIDERS
Seared Steak and Lamb Wrapped in a Chef's Pita Bread, Baked to Crispy Perfection
MINI SHAWARMA TACOS
Slow Roasted Chicken and Lamb Shawarma, Flour Tortillas, Fresh Tomato Mint Salsa, Arabian Tzatziki
ARGENTINIAN FILLET (GF)
Seared Sliced Black Angus Rib-Eye, Hand-Diced Chimichurri, Sesame Oil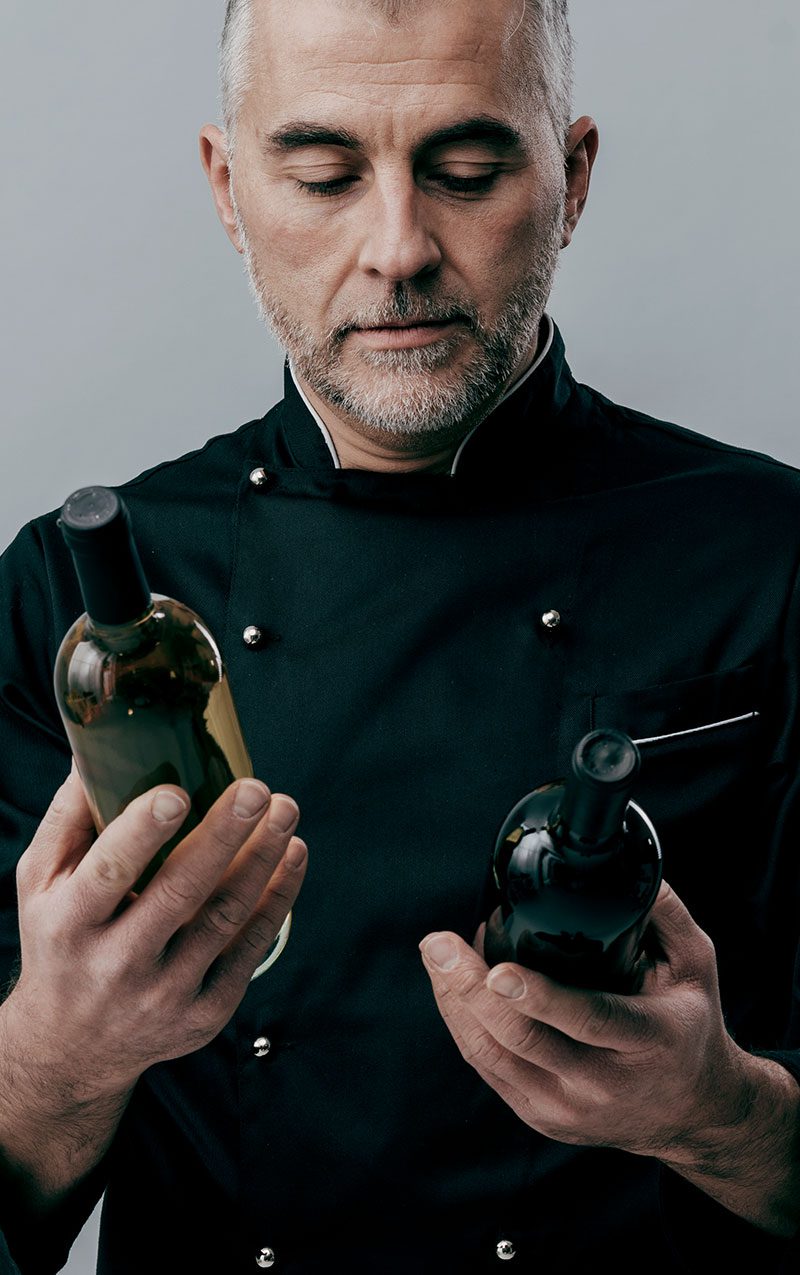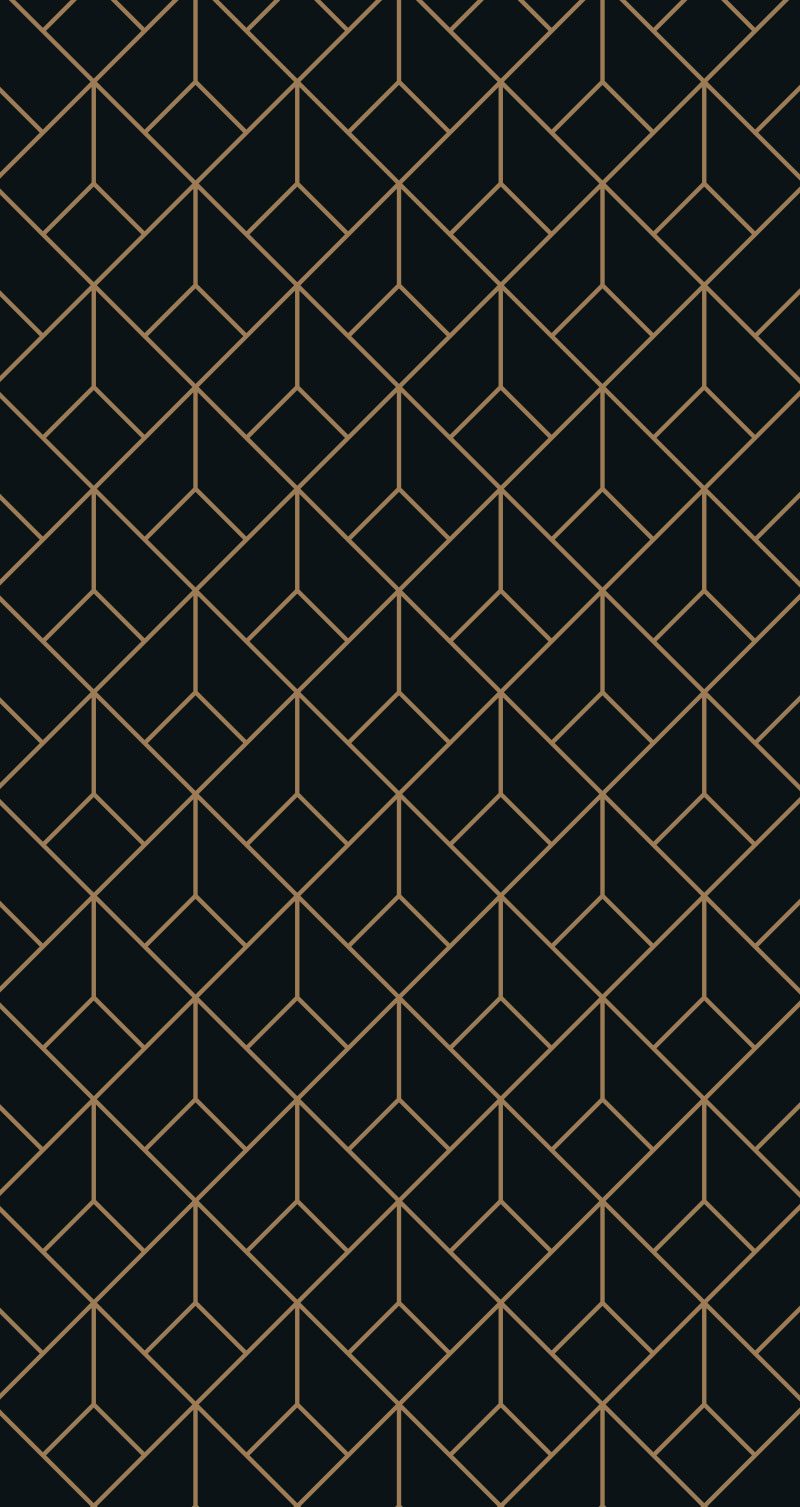 KOSHER CUISINE
At Jerusalem, our dishes bear testament to the history of the Isles and they are a blend of both traditional and timeless classics.
Jerusalem Chef's Table
Our Menu