Recommendations
Shabbat is the most important ritual observance in Judaism.
The end of a long work week signals the beginning of the Sabbath. Typical Shabbat foods include challah (braided bread) and wine, which are both blessed before the meal begins. Eating meat is traditional on Shabbat, as Jewish historically considered meat a luxury and a special food. However, vegetarians can also enjoy Shabbat foods.
We cater Shabbat meals from Kabbalah Shabbat to lighting Havdalah. At Jerusalem, the food is freshly homemade, delicious, and prepared fresh. Whether you are visiting Las Vegas for a weekend or just want to add something special to your Shabbos spread, we are here to take care of you and your guests and assure that your Shabbat meal will be special.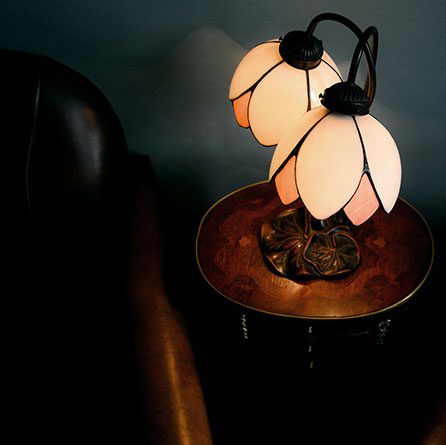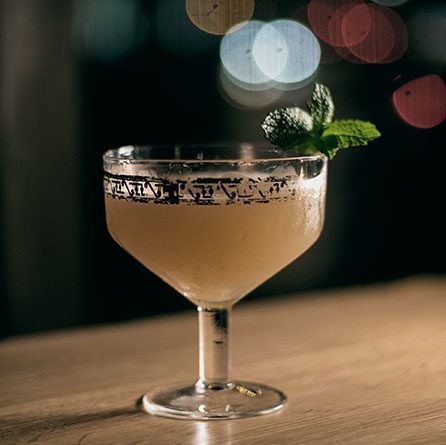 FRIDAY NIGHT KIDDUSH
Call the restaurant or message us via whatsapp for more details: 702.341.5555
Choose custom Friday Night and Shabbat Day items below and order from our full menu
Appetizers
(Choose one)
Moroccan Baked Salmon
Moroccan Braised Salmon Served with Roasted Garlic, Baby Bell Peppers, Spanish Onions, Charred Roma Tomatoes & Jalapeños
Falafel Fusion & Taboulleh
Ground Chickpeas Bites Seasoned with Herbs & Spices served on a bed of Red Quinoa Taboulleh Topped with Turkish Apricots + Sesame Tahini
Arayes Steak Slidders
Ground Rib Eye Steak and lamb mixed in our Mediterranean Spice Blend Charred over and open flame in our Chef's Pita Bread
Crispy Avocado Cigars
Cilantro Honey Basil Pesto, Fresh Lime Vinaigrette & Sundried Tomatoes
Beef Cigars
Hand-rolled Slow Cooked Beef & Caramelized Onions with a Moroccan Twist Garnished with Harissa Tahini
Turkish Beef Kibbeh
Slow-cooked Ground Chuck Beef and Caramelized Onions
Mains & Sides
(Choose one)
9 Hour American Brisket
Hickory Smoked for 3 Hours, Then Slow Braised for 6 Hours, Finished off in a Sweet Date Reduction
Lebanese Charcoal Filet
Dark Meat Baby Chicken with Lebanese Spice Blend Grilled over Lava Rocks
Safta's Crispy Snitzel Milanese
Double Panko Breaded Chicken Breast, Lightly Fried to Golden Perfection served with Fresh Lemon, Tempura Onions & BBQ Alfredo Aioli
Black Angus Persian Kebab
Ground Beef Blended with Spices and Herbs Grilled over Lava Rocks
Slow Fire Shawarma
Stone Oven Jaffa Street Laffa, Fillet Chicken & Smoked Lamb Fat marinated in a Secret Jerusalem Spice Mix, Roasted on a Open Flame
(Choose one)
Tri-Color Rosemary Potatoes
Baby Potatoes baked with fresh Rosemary and Herb infused Olive Oil
Chef Seasoned Fries
Long Crisps served with Alfredo BBQ Aioli & Ketchup
Saffron Infused Basmati Rice
Steamed Basmati Infused with Turmeric & Saffron
Couscous + 7 Vegetables Medley
Home style Moroccan Couscous top with Vegetable Medley & Broth
Garden Chopped Salad
Diced Persian Cucumbers, Roma Tomatoes, Spanish Onions, Olive Oil & Herbs
Home salads
(Choose two)
Jerusalem Hummus
Our Traditional Hummus served with Garbanzo & Extra Virgin Olive Oil
Moroccan Baby Pepper Mashwaya
Smoked Eggplant Carpaccio
Charcoal Smoked Eggplant, Sesame Tahini, Date Honey, "Feta Cheese", Za'atar, Extra Virgin Olive Oil, Dead Sea Coarse Salt, Micro Greens
Complimentary
SHABBAT DAY SPECIALS
Choose custom Friday Night and Shabbat Day items below and order from our full menu
Lunch Box
Italian Style Beef Salami
28
Chef's Smoked Brisket Pastrami
32
All Served with
Lettuce, Tomatoes & Pickles. Includes a side order of Purple Coslaw & Lays Potato Chips + Jerusalem Hummus and Sesame Chocolate Puff Pastry
Cholent / Hamin
Served in an electric Crock Pot ready to serve hot for Shabbat Morning
Salads
JERUSALEM HUMMUS - SESAME TAHINI - SMOKED EGGPLANT CARPACCIO - LEMON CABBAGE SALAD - PURPLE COSLAW - HOUSE PICKLES - HARIF SPICY SAUCE - TABBOULEH SALAD - GARDEN CHOPPED SALAD
Additional
Shabbat Candles
Complimentary
Wines
Bartenura Pink Moscato
32
Kosher Restaurant in Las Vegas
4825 W Flamingo Rd Suite 10
Las Vegas, NV 89103
Email: jerusalemgrill@gmail.com
Phone: 702.341.5555
Mon-Thu 11:00am–11:00pm
Fri 8:30am–4:30pm
Sat Closed
Sun 11:00am-11:00pm