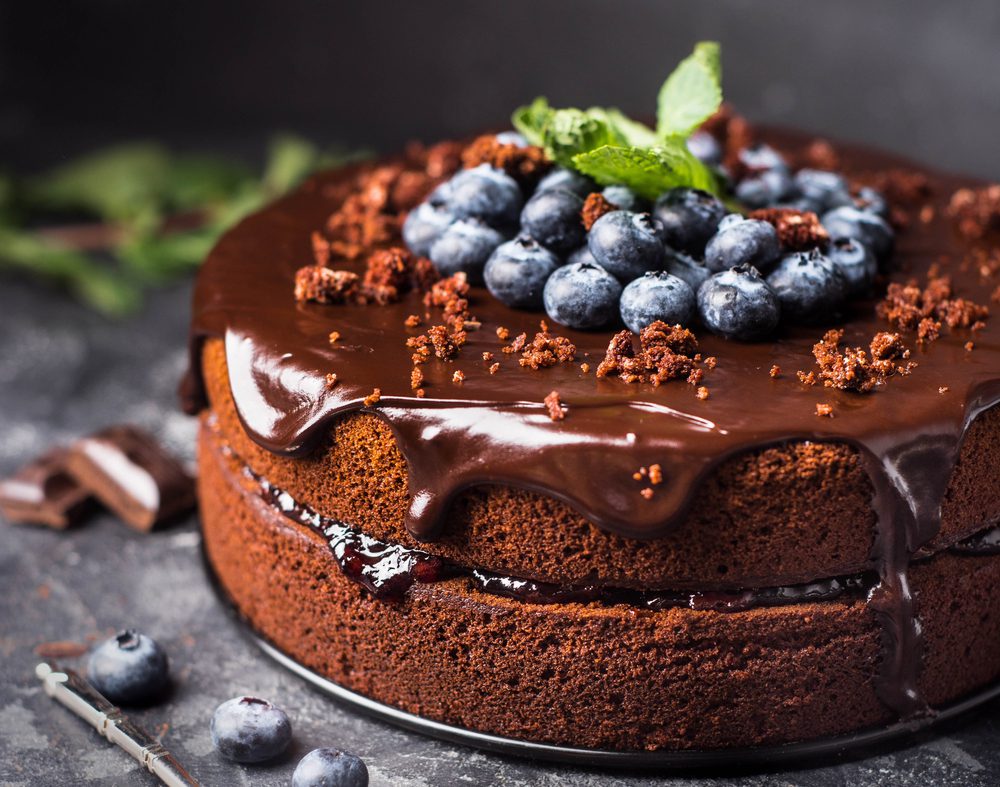 Parve Chocolate Crunch Cake
Dairy-free and egg-free, this parve chocolate crunch cake recipe will have you getting up for seconds! This soft and light recipe serves 10 and takes a total of 3 hours including preparation and cook time. This recipe is a must-try for those chocolate lovers looking for a kosher twist!
Ingredients
Dough
3 ½ cups flour (500 grams)
1 tablespoon dry yeast
½ cup sugar (100 grams)
⅓ cup oil
½ teaspoon salt
1-1 ¼ cups water
Chocolate Filling
½ cup melted coconut oil (100 grams)
7 ounces of Elite 70% Dark Chocolate (200 grams)
2 tablespoons sugar (20 grams)
For Brushing
A splash of Gefen Soy Milk
Glaze
⅓ cup sugar (70 grams)
⅓ cup water
Directions
Prepare the Dough
1.Put flour, yeast, sugar, oil, salt, and one cup of water into a mixing bowl. Knead for 3-4 minutes on low-medium speed or until a lump of dough begins to form. If dough gets too dry, gradually add a little more water. Then, knead for an additional 6-7 minutes or until dough is soft and smooth.
2. Transfer dough to lightly floured work surface. Knead gently with your hands and form into a ball shape. Put dough into a lightly greased bowl, cover, and let rise for 1-2 hours or until doubled in size.
Prepare the Filing
1.Take coconut oil and coconut in a bowl and melt in a microwave or over a double boiler. Mix until mixture is smooth. Then, add sugar and mix.
2. Cool mixture for 30-60 minutes at room temperature until it reaches a spreadable consistency.
Shape and Bake
1.Roll out dough on a floured surface into a ⅕" thick rectangle and spread evenly with chocolate filling.
2. Roll up tightly (jelly-roll style) and cut lengthwise into two long strips of dough with filling showing. Twist strips together into a screw shape. Roll up the "screw" around itself into a spiral.
3. Place in a lightly greased pan and cover. Let the dough rise for an hour before baking
4. Preheat oven to 350℉ (180℃).
5. Gently brush dough with a little soy milk. Bake for 30-40 minutes or until cake has fully risen. It should be golden and firm
Prepare the glaze
1.Bring sugar and water to a boil in a small saucepan. Cook for an additional 2-3 minutes or until all the sugar is dissolved and it forms a smooth syrup.
2. Brush cake liberally with syrup and cool at room temperature.
3. Serve and enjoy!