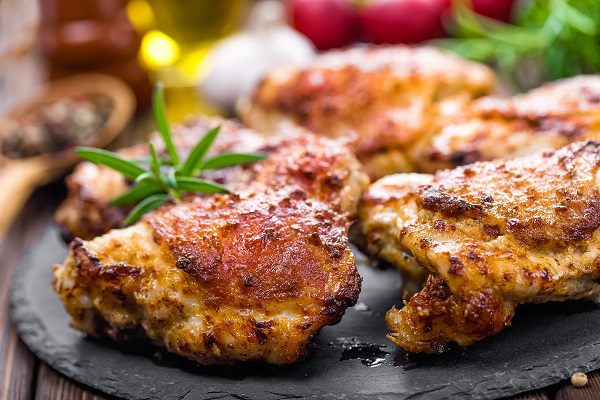 Roasted Chicken With Vegetables Recipe
Roasted chicken with vegetables is one of the best meals one could ever prepare. Imagine a friend inviting you to dinner, not looking like he could cook. But to your fascination, he is actually a culinary genius! With this recipe, you could be that friend because it's so easy to prepare.
Delicious Roasted Chicken With Vegetables Recipe
Oh, the goodness of a tender chicken that's easy on the palate! The flavors of both salt and herb combined together will surely make your day. The vegetables make a good complement to the dish! After trying this dish, you will always remember the unforgettable flavor this meal brings. Here are the ingredients and directions for this tasty recipe!
Ingredients
4 lbs skin-on chicken quarters
1 half lemon
3 tbsp olive oil
kosher salt and pepper
2 radish bunches
1 bunch baby carrots
1 lb small potatoes
1/3 cup chopped dill
1 bunch scallions
Directions
First, set the oven to 500 degrees Fahrenheit. Rinse and dry the chicken. Then, season the meat with kosher salt and fresh pepper, then arrange the skin-side up on a baking pan. Juice about 1/2 lemon above the chicken and sprinkle with about one tablespoon of olive oil. Place in the oven for about 15 minutes.
For the meantime, slice the radishes and potatoes in half, and slice the scallions into thirds. In a bowl, throw all the radishes, potatoes, and carrots, then put the remaining two tablespoons of olive oil. Sprinkle with pepper and salt. Take the chicken out of the oven and then place the vegetables around the poultry. Roast this for 20 minutes until the chicken is golden and the vegetables are tender. Pinch the remaining lemon over the vegetables and chicken. Garnish with dill and season with salt, if necessary. Serve and enjoy!